17 April 2014
TINKEBELL.: Save the world in Bangladesh
Fair Fashion Lab
TINKEBELL.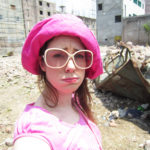 TINKEBELL. is an artist and storyteller.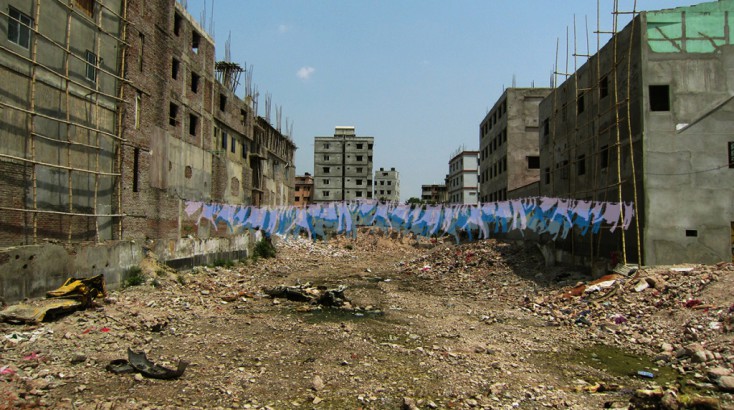 Tinkebell is a visual artist and storyteller. A well-known project by her is 'My dearest cat Pinkeltje' (2004) in which she made a bag out of her own cat. Her most recent project is the film save our children, in which she researched the true story behind the doom scenario of depleting phosphate and overpopulation. The outcome is so repulsive that she decided to undergo sterilization. Tinkebell writes the stories that result from her projects in such publications as Trouw, Kunstbeeld and Oneworld. She also wrote the book De Duitsers zijn uitgeschakeld ('The Germans were knocked out').
Bangladesh is one of the most important centres of garment production in the world. Thousands of men, women and children work in huge sewing shops, often in miserable conditions and for low pay, on clothing that goes out of fashion here within half a year.
Visual artist Tinkebell has for the past few years been occupied with saving the world. For example, she saved a stray dog in Gambia, the living situation of a family in Guinea Bissau, 69 tortoises in China, a complete disadvantaged neighbourhood in Peru and two young prostitutes in the Philippines.
In April 2014 Tinkebell travelled on behalf of Humanity House to Dhaka, the capital of Bangladesh, to see what the situation is, and to see if Tinkebell could also save the world there.