29 September 2017
Rewatch: Dialogues for peace
During this special edition of HagueTalks in the Peace Palace, we discussed how to create understanding in times of (violent) conflict and growing polarization.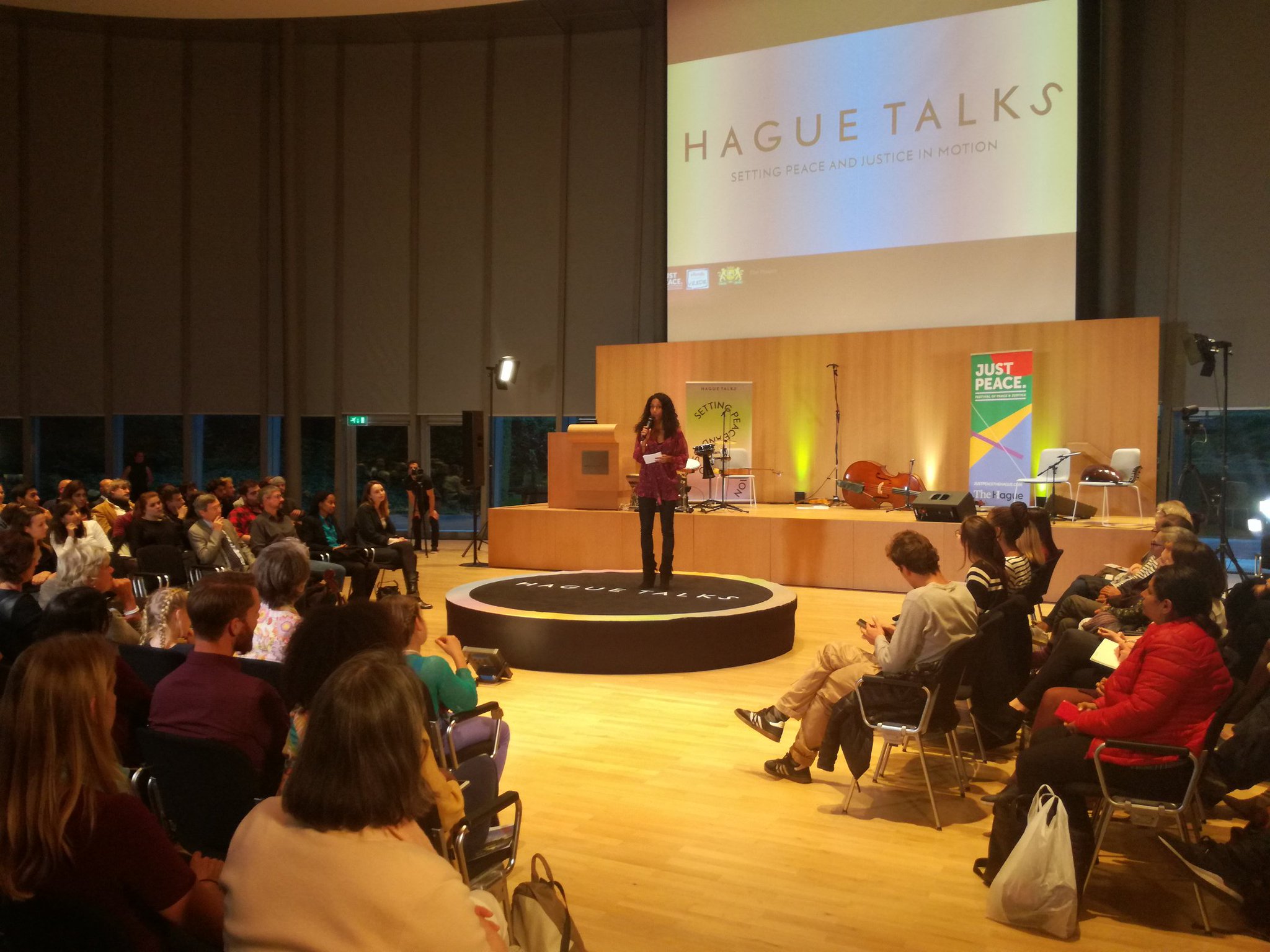 Thursday the 21st of September the opening event of the Just Peace Festival took place in the Peace Palace. This special evening was all about 'dialogue'. Because how can we learn to (again) listen to each other in times of conflict and polarization?
All tickets for this event were booked rather quickly. But luckily everything is recorded. Rewatch the whole evening on the HagueTalks Facebook page, or see three short snippets of the event here under. On the HagueTalks YouTube channel you can see all the videos.
Conflict negotiator Fleur Ravensbergen
Documentary maker Chaim Litewski
Designer Daan Wubben