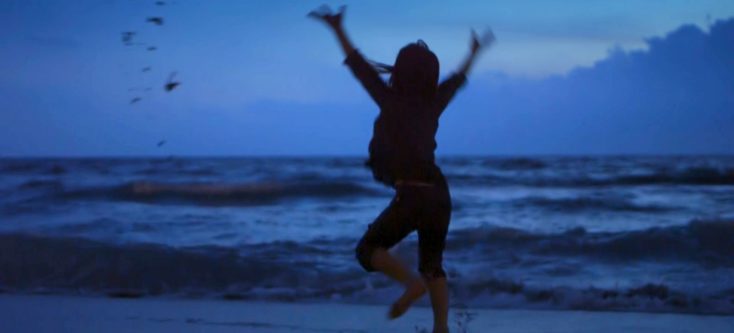 Experience, meet & watch
In this combined excursion organized by Humanity House, Movies That Matter and Filmhuis Den Haag, students explore the themes of human rights, migration and asylum policy. During the journey of experience and the film, students are challenged in various ways to reflect on these topics. 
Refugees dominate the news. The number of people fleeing from war, violence and repression increases every year. Many people risk their lives trying to reach Europe, but more and more European countries are closing their borders. But what it is like to flee? And what are the consequences of European asylum policy? In this program students will found out.
At Filmhuis Den Haag students will receive an introduction by the film teacher and watch one of the impressive movies listed below. At Humanity House your students will go through the interactive journey of a refugee and afterwards listen to 8 different personal stories of people who have fled themselves. Your students will discover that 'a refugee' is a human being just like them, with dreams, feelings and fears. In short: a refugee leads a life that is not all that different to theirs.
For more information and bookings, contact Filmhuis Den Haag at 070-3656030 between 09:30 and 12:30 from monday to friday or send an email to educatie@filmhuisdenhaag.nl.
Our film selection
The Wait – Life without residency permit
Rokhsar is 14 years old and lives with her family in Denmark. She speaks fluent Danish and plays football at a local club. In spite of the fact that she has been living there for five years and is completely integrated, she still does not have a residency permit. Waiting for that final confirmation takes forever and places a heavy burden on the young teenager.
Despite the war in Syria, a father in Aleppo decides not to flee, but to remain in his homeland with his wife and four young children and to fight for a better existence. Everything changes when their father is taken by IS one day and their mother decides that it is time to leave. Together with their mother, the children escape Syria through Istanbul to Germany.
DETAILS
| | |
| --- | --- |
| Target group: | Secondary school students |
| Price: | € 11,50 per student |
| Duration: | Half a day |
| Number of students: | Max. 30 per group |
| Number of supervisors: | 2 from school |
*Prices include VAT.
Leerdoelen
Link to the subjects:
Citizenship, Civics, History and Geography, Philosophy, Media Literacy
Link to core objectives:
Man & Society (36, 38, 43, 47)
Art & Culture (48, 52)
Dutch (1, 5, 6, 8, 9, 10)
Skills:
Social and cultural skills, critical thinking, working together, creative thinking and communicating
Aim of the lesson
Students learn the difference between a refugee, a displaced person and an asylum seeker.
Students acquire greater insight into the lives of refugees.
Students learn how to help refugees.
Students respect other people's opinions even though they may not share them. They are prepared to change their opinion.