17 January 2017
Disasters & Conflicts: Liberia. Civil war. 1989-2003
The violence borders on madness, and many Liberians flee to neighbouring countries.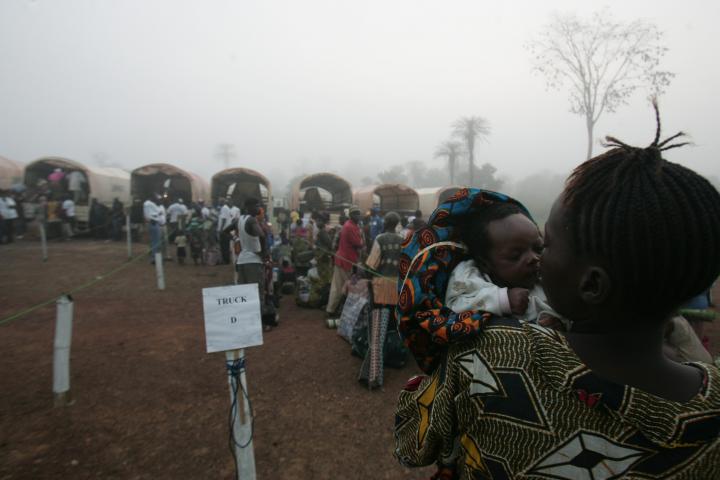 Liberia. Civil war. 1989-2003
Country: Liberia
Period: 1989-1996, 1999-2003
Type of conflict: Civil war
Conflict: The battle for power between ruthless rebel leaders
Parties involved: Government and army of Liberia, resistance movements, United Nations, ECOWAS
Estimated number of victims: First civil war: 150,000 deaths, 850,000 refugees. Second civil war: unknown number of deaths and thousands of refugees
Rebels led by Charles Taylor occupy the north of Liberia in 1989. A second group from the south, led by Prince Johnson, fights against the dictator Samuel Doe. After Doe is murdered, the two rebel groups fight each other in a bloody war from 1989 to 1996. The violence borders on madness, and many Liberians flee to neighbouring countries. Charles Taylor is elected president in the 1996 elections. But between 1999 and 2003, new rebel groups conduct a war against Taylor, eventually forcing him out of office. Once again, the death toll is high. The United Nations send 15,000 troops to keep the peace. In the first free elections, held in 2005, the Liberians elect Ellen Johnson Sirleaf as Africa's first female president. She brings stability to the country.
In the 19th century, slaves return to Africa from the United States and found Liberia. They dominate the country for a long time and oppress the original native population. A military coup by the brutal dictator Samuel Doe in 1980 marks the start of a long period of violence. Doe's murder in 1989 at the hands of a rebel group is filmed in a shocking video that circulates throughout Liberia and is even posted on YouTube later. According to eyewitness accounts, part of Doe's body was even eaten to destroy his 'magical powers'. The ruthless rebel leaders Prince Johnson and Charles Taylor continue the violence.
Taylor, deposed in 2003, is found guilty in 2007 of his role in the mass murders and his support for rebels in Sierra Leone, the country that borders Liberia.