2 July 2019
Listen back: How far does the European identity extend?
On 25 juni experts spoke about how they experience the European Neighborhood Policy. How do they see the future with the EU?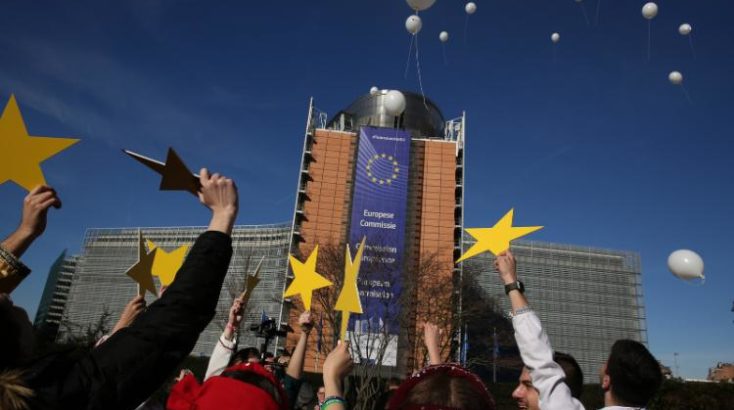 Ten years ago, the Eastern Partnership was launched as an eastern part of the European Neighborhood Policy. This is a cooperation between the European Union and six former Soviet countries, namely Belarus, Ukraine, Moldova, Georgia, Armenia and Azerbaijan. During this programme, organised by D66 Internationaal, we discussed this partnership with experts from this region. How do they see the future with the EU? 
The Eastern Partnership started in 2019, with the goal to stimulate regional cooperation between the EU and the former Soviet states. The aims are economic growth, democratization, development of the rule of law, preventing corruption and good governance in the six former Soviet states. With three countries, the EU has closed an association and free trade agreement and its residents can travel freely to the EU Schengen zone.
But to what extent has the policy succeeded in its design? How should it be continued by a new European Commission? And do the eastern partner countries themselves still have confidence in a European future? And what does the European identity mean to them?
During this event we discussed the following topics with three experts from civil society in the region but also with the public.
Good governance and the rule of law: Where are the various eastern partners standing with the fight against corruption, the reform of the rule of law and the political system? What are the policy effects of the Eastern Partnership on good governance?
Identity: How do people in neighbouring countries view the European identity and how does this relate to the rising populism and nationalism in the EU? What is Europe's attraction for eastern partners?
Young generation: Do young people see a future in their own country or will there be an emigration wave? What is the effect of association agreements in eastern countries on young people and minorities?