2 April 2019
Relisten. Broken; A Palestinian Journey Through International Law
On 31 march, we screened the documentary 'Broken: A Palestinian Journey Through International Law'. After the film, we had a conversation with director Mohammed Alatar. Listen here.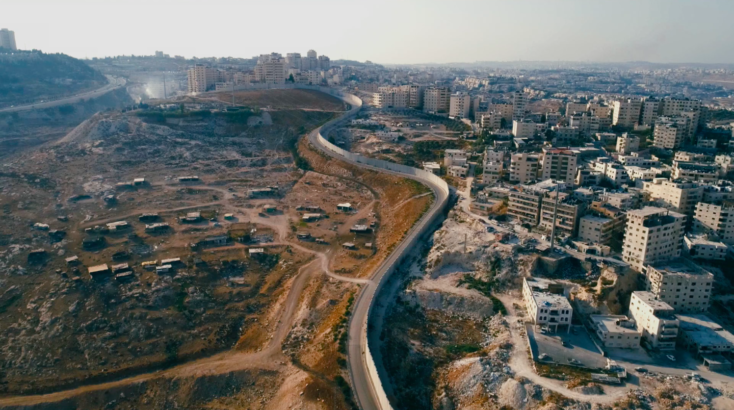 'Broken; A Palestinian Journey Through International Law', is a documentary about international law and its broken promises at the example of the 700 km-long wall between Israel and the Palestinian territories. In its 2004 Advisory Opinion, the International Court of Justice in The Hague declared the Wall illegal. Now, 14 years later, the Wall is nearing completion. Director Mohammed Alatar tries to understand how this is possible. After the movie the director joined the audience for the discussion.
About the speakers
Mohammed Alatar is currently one of the major documentary directors of Palestinian cinematography.  Previous films by him are 'The Iron Wall' about the Israeli settlements in the West Bank and  'Jerusalem the East Side'.
Carolin Alvermann is an international attorney-at-law and mediator. She focuses on the law of the United Nations and other international organizations as well as on human rights and also has large experience in international humanitarian law. She has extensively travelled the Middle East and acted as legal counsel in the making of Broken.
Moderator is Xavier-JeanKeïta . Xavier-Jean Keïta joined the ICC in 2007 as Principal Counsel for the Defence Office (OPCD). He has practised law for more than 35 years as a member of the Senegal Bar and with the Appeals Court of Paris.
Listen to the discussion here.