24 June 2020
79,5 Million refugees forcibly displaced wordwide
The Report from UNHCR reports that at the end of 2019 79,5 million refugees were forcibly displaced worldwide as a result of persecution, conflict, violence and human rights violations.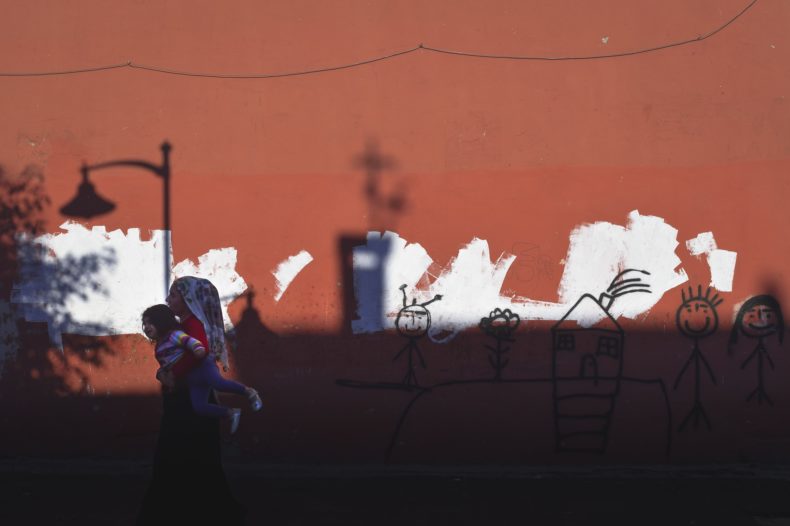 The record number of refugees was again exceeded this year. According to UNHCR, 79.5 million people were forced to flee at the end of 2019. The Global Trends Report states that this is another significant increase. Last year, this number was around 70.8 million.
Countries of origin
More than two-thirds of these refugees came from Syria (6.6 million), Venezuela (3.7 million), Afghanistan (2.7 million), South Sudan (2.2 million) and Myanmar (1.1 million). At the end of 2019, Syrians remained by far the largest forcibly displaced population in the world (13.2 million, including 6.6 million refugees and more than six million internally displaced persons). In total, there were also 4.5 million displaced Venezuelans last year, a shocking number, as last year they were not yet among the top five countries of origin. 85% of all refugees were received in developing countries and 80% were found to be suffering from acute food insecurity and malnutrition in their country of residence.
A decade of displacement
A lot has changed between 2010 and 2019. During these 10 years, there were over 100 million displaced refugees and 16.2 million asylum applications were made. Only a fraction of all these refugees have found a solution. There are 3.9 million refugees who have finally returned to their country of origin. The proportion of the world population that was displaced continued to increase. One percent of the world's population – or 1 in 97 people – is now forcibly displaced.
The number of refugees has increased in every region in the past decade. The Middle East, North Africa, and Europe all felt the impact of the war in Syria, causing 6.6 million people to flee at the end of 2019. The majority was located in Turkey (3.6 million), Lebanon (910,600) and Jordan (654,700).
Congo, Ethiopia, Rwanda, South Sudan, Sudan, Tanzania, Uganda and Yemen – were home to 13 percent of the world's population. They accounted for only 1.2 percent of the global gross domestic product and had the least resources to meet the needs of those seeking refuge. Together, they have received 6.6 million, 27 percent, of the total number of refugees and Venezuelans displaced abroad. When it comes to accommodating refugees, the burden is not shared equally. High-income countries have never received more than 19 percent of this population in the past decade. In 2019, that was 17 percent. Low-income countries, on the other hand, consistently received about 20 percent a year.
In 2019, only half a percent of the world's refugees were resettled. Just over a million refugees have been resettled in the past 10 years, compared to 3.9 million refugees who have returned to their countries. So, of every refugee resettled since 2010, about four have been repatriated. This is in contrast to one for every 12 in the previous decade, when nearly 10 million refugees were repatriated and 810,400 refugees were resettled – a strong sign that as conflicts persist, voluntary return as a solution for refugees decreases over time .
Source: UNHCR