8 August 2018
Growing up as a refugee: what does that do to a child?
Some children have lived in a refugee camp for half their lives. Others were even born there. What does that do to a child? Two experts from UNICEF Netherlands talk about this subject.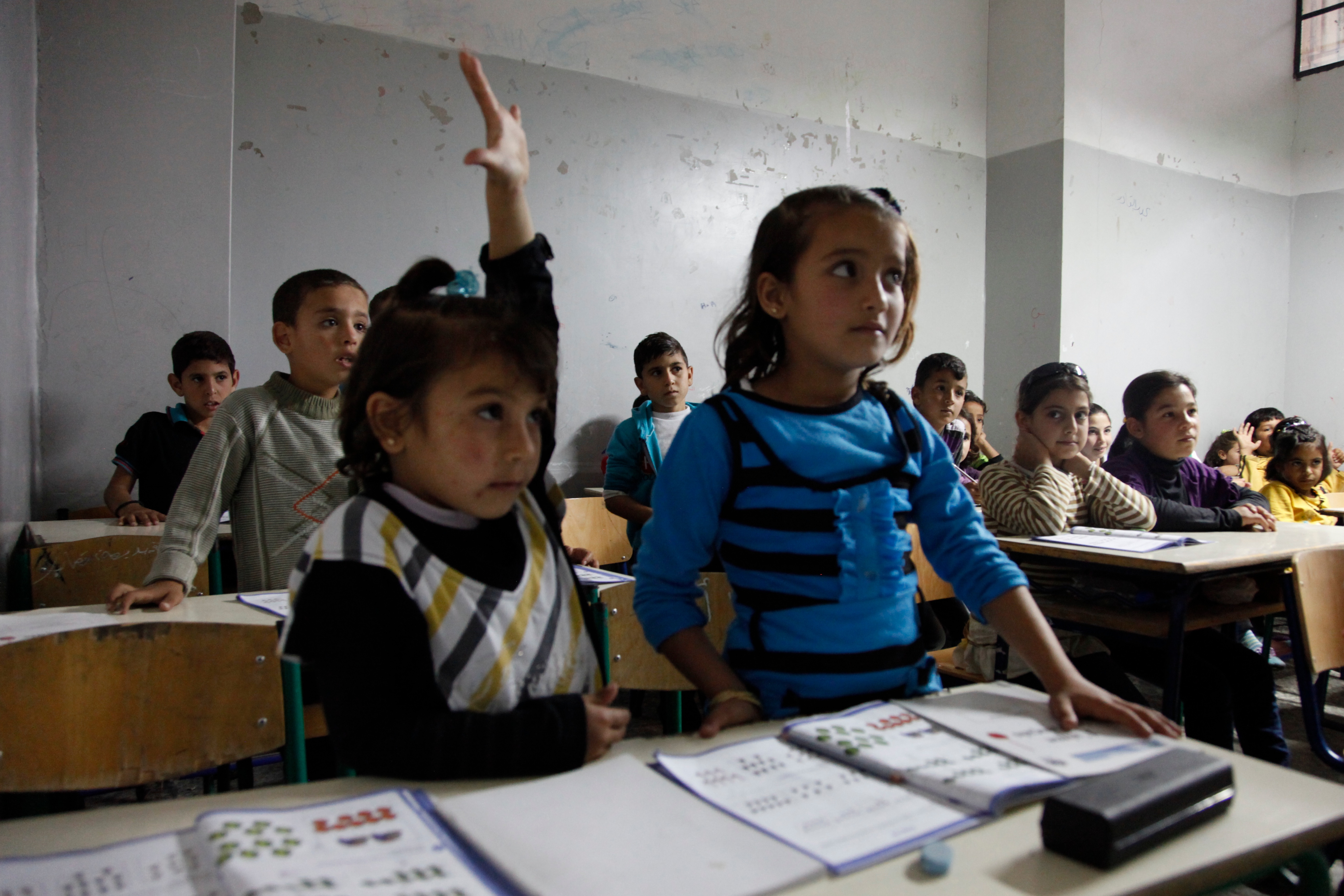 Every child should be able to be a child and grow up in safety. But for refugee children that is not always the case. They are constantly in unsafe situations and are extra vulnerable to exploitation, sexual abuse or other violence. Before and during their travels they have often experienced horrible things.
Marieke Roelfsema, emergency expert at UNICEF: 'We know from research that constant insecurity has a negative influence on the further life of children. Well-being, development, self-confidence: everything is in danger. '
Refugee children develop psychological disorders faster, such as post-traumatic stress syndrome and anxiety disorders, according to international studies. In one of the studies, children said that they are constantly so scared or angry that nothing can calm them down. A quarter of the children felt so hopeless that they did not want to live any longer. Other children were asked to sign a safe place, but some could not recall any safe memories. Instead, they drew tanks and soldiers.
Caring for parents
Parents also experience terrible things and struggle with traumas. That has a lot of influence on how children feel and behave. Majorie Kaandorp, children's justice expert at UNICEF: 'All of a sudden your strong parents are not that strong anymore. You see that they too are sad, desperate and vulnerable. The balance in a family is disturbed. Children lose their carefree and innocence, and are forced to mature too quickly. "
Not going to school
Some refugee children have had no education for years, while that is extremely important for a child. Majorie: 'A child who does not go to school stands still. It can not develop well cognitively, motorically and socially. Children who do not go to school feel lost and lack connection with their peers. In addition, school very practical for a goal and a daily rhythm. That is also extremely important. '
Hope for the future
You survived the misery of the war and your flight … but then? What does the future look like? Is there even a future? Marieke: 'Not being able to look into the future is a big problem for refugee children. That feeling affects children in their deepest being. For how should you lead your life if you do not know if and when you can really go further? UNICEF helps these children and tries to give them their future back. By letting them go to school. By letting them feel: there is help for me, they think of me. All those things give hope. And hope creates life.'
Source: UNICEF Netherlands