20 December 2016
Disasters & Conflicts: Central African Republic, 2012-present
The Central African Republic is one of the poorest countries in the world. Since the end of 2012 there is a civil war. Christians and Muslims live at odds with each other.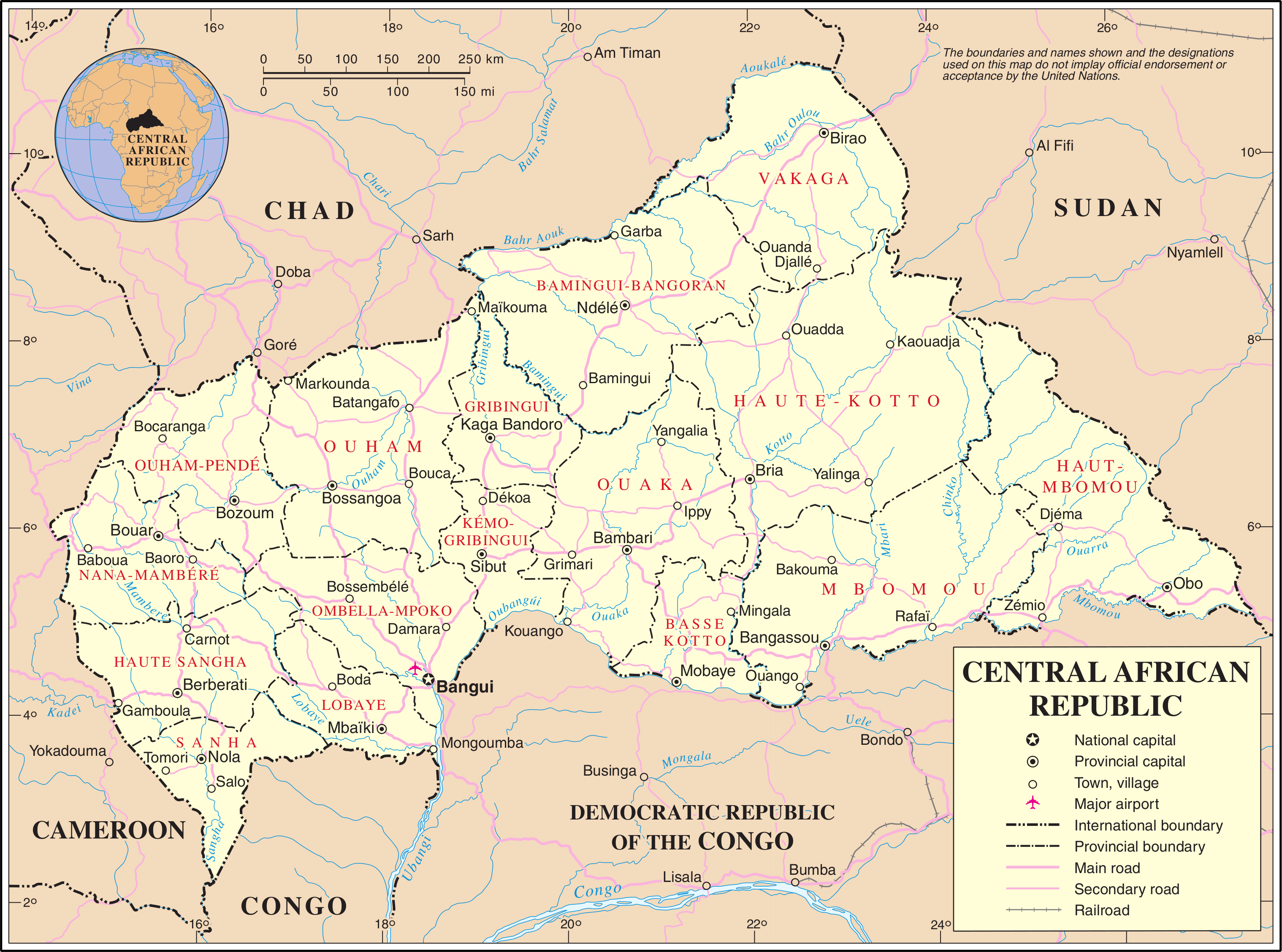 Country: Central African Republic
Period: 2012-present
Type of conflict: civil war
Conflict: Séléka (five rebel groups) captures cities and other parts of the country. Christians clash with Muslims
Parties involved: government; Séléka; Christian Anti-balaka militias; regional countries; France; United Nations
Estimated number of refugees: 625,000 within the country and 320,000 outside the country
In late 2012, Séléka, a coalition of mainly Muslim rebel groups, rises up against the government of the Central African Republic (CAR). It accuses President François Bozizé of not complying with the peace agreements of 2007 and 2011. In just a few weeks, Séléka captures a large part of the country. Six countries from the region send troops to CAR to help the government retain control of the capital city of Bangui. That effort fails: the city is taken and Bozizé flees the country. Rebel leader Michel Djotodia then declares himself to be the new president. Heavy fighting breaks out between the new government – mostly made up of Muslim minorities from Séléka – and the Christian Anti-balaka coalition. Hundreds of thousands of people flee their homes.
In early 2014 the United Nations decides to send in 3,000 peace-keeping troops to halt the violence in what has become an almost lawless CAR. They join the 6,000 soldiers of the African Union and the 2,000 French soldiers already in the country. After various changes of president, a national conference of reconciliation takes place in May 2015. This leads to an agreement between about ten armed groups, with the aim of rebuilding the country. In the years that follow, there are periodic clashes between Christians and Muslims, resulting in fatalities. Despite this, France considers the operation a success, and in 2016 the country ends its peace mission and withdraws its troops.
Genocide
In late 2013 the United Nations warns that the spiral of violence in the Central African Republic could lead to genocide. We speak of genocide to describe an attempt to destroy a particular group of people. This usually concerns people of a particular race, religion or ethnic background. Islamic militants and Christian militias clash with each other in the CAR. Moreover, Muslim and Christian civilians are systematically attacked, tortured and murdered.