26 September 2017
Relisten: How does The Hague welcome newcomers?
Sunday 24 September we closed the Just Peace Festival with the debate 'How does The Hague welcome newcomers?' Relisten the debate now.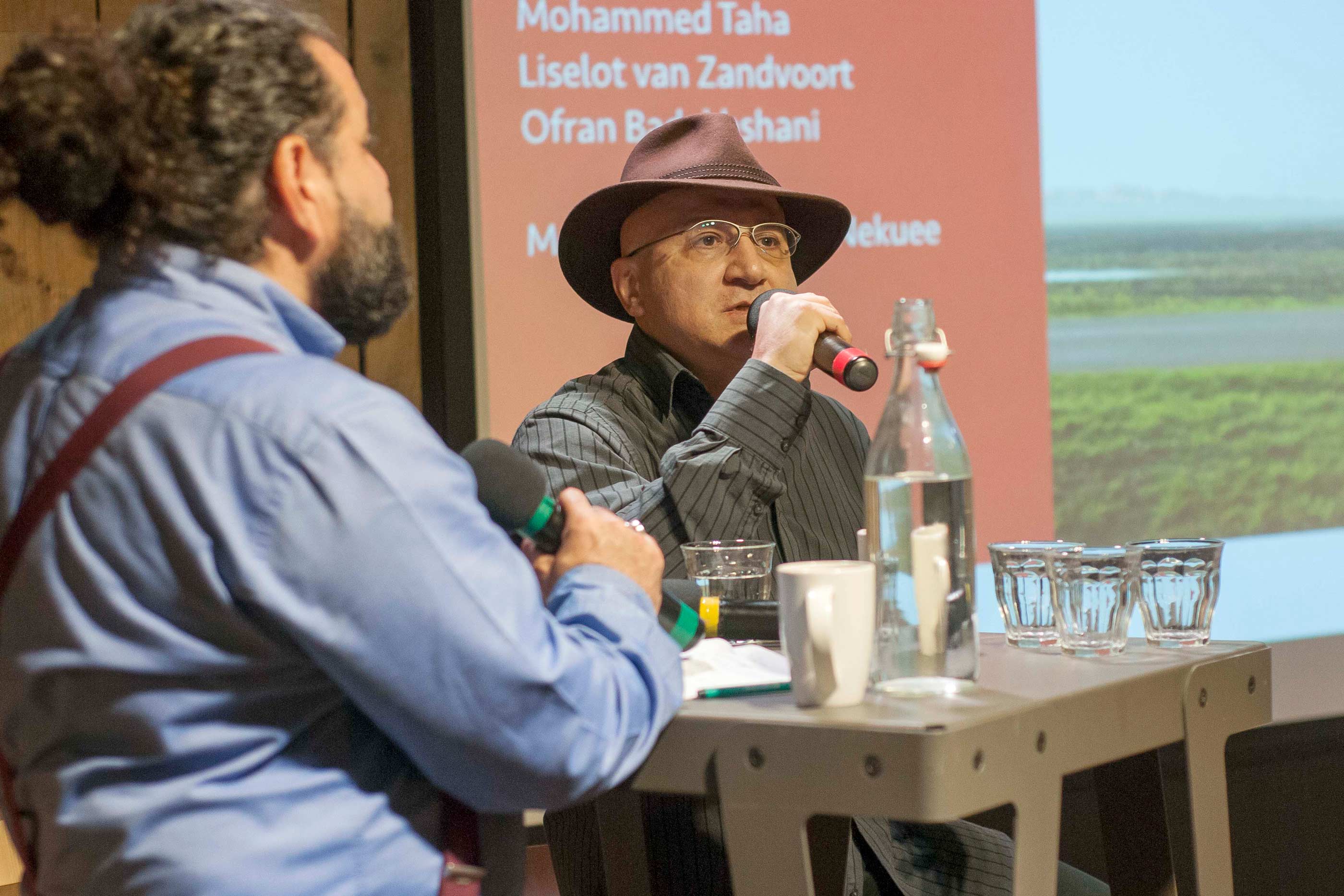 As the closing activity for Just Peace Festival we discussed on Sunday 24 September how The Hague welcomes newcomers? Our special guest was the Syrian photographer Issa Touma. During the war he organised workshops that brought together young people from various religious and ethnic backgrounds. What can The Hague, one of the most segregated cities in the Netherlands, learn from his experiences?
The introduction is in Dutch but the rest of the debate is English spoken. Scroll down for a selection of photo's from the debate, made by Ellen Daniëls. Look at our Facebook page for all the pictures.
Issa Touma: "You have bad refugees and good refugees. People who didn't do anything in their own country, won't do anything in a new country"
Issa Touma and Studio Aleppo
Issa Touma is also the initiator of Studio Aleppo – Picturing (New) European Citizens. For this photography project pop-up photography studios are set up in various European cities. In these studios, newcomers and 'established' residents have their portrait taken by a prominent photographer. On 16 and 17 September we had this photography studio in Humanity House. Here, renowned photographer Robin de Puy photographed fifty residents from The Hague. The portraits are exhibited in the Humanity House until 30 October.