13 September 2017
Disasters & Conflicts: Hurricane Irma, 2017
Early September 2017 the Category 5 hurricane Irma sweeps across the Windward Islands, Cuba and the United States (Florida), leaving a trail of destruction.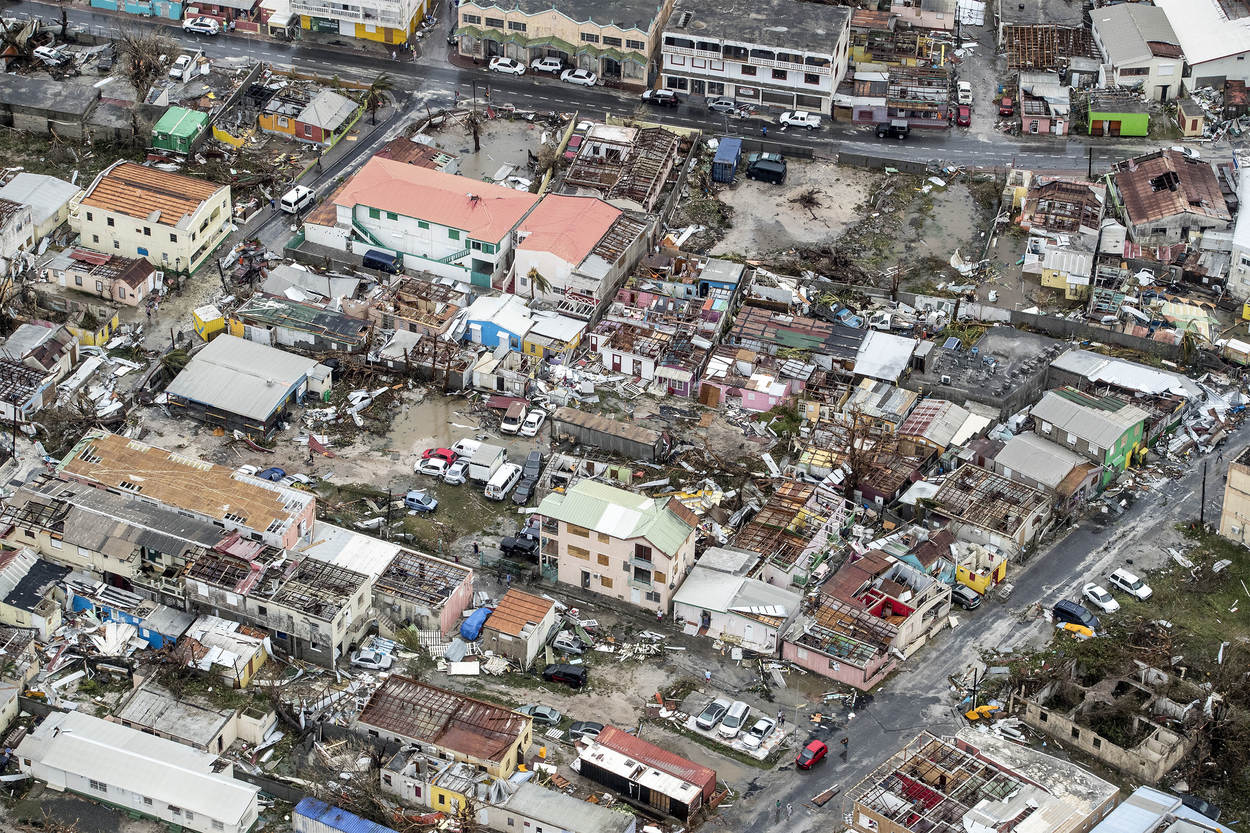 Hurricane Irma
Country: Windward Islands, Cuba, United States (Florida)
Period: 6‒12 September 2017
Type of disaster: hurricane
Disaster: hurricane Irma brings death and destruction as it ravages Saint Martin and other places
Estimated number of victims: 81 deaths, 4 million people affected, thousands of people left homeless
In late August a storm develops over the Atlantic Ocean and becomes the catastrophic Hurricane Irma. As Irma gains strength, it moves westwards towards the Caribbean and United States. On 6 September the Category 5 hurricane reaches Bermuda at peak intensity. The hurricane sweeps across the island at wind speeds of 295 kilometres an hour. The destruction is total: 95% of the island lies in ruins and is scarcely inhabitable.
Next to be hit is Saint Martin. The eyewall of Irma crosses the country and the hurricane of the heaviest category hits the island hard. Major hubs such as the airport and harbour are totally destroyed. Streets are strewn with debris, roads flooded and homes left uninhabitable. The Red Cross estimates that 9 out of 10 buildings on Saint Martin have been damaged. One third of them are totally destroyed. Four deaths are recorded.
The events on Saint Martin are of extra significance for the Netherlands. Saint Martin is an island in the Caribbean Sea and is divided into French and Dutch territories. The Dutch territory was previously part of the Netherlands Antilles. Since 2010 it is a constituent country within the Kingdom of the Netherlands. Accordingly, the Netherlands is taking joint responsibility for the rebuilding of the country. A week after Irma crosses Saint Martin, King Willem-Alexander and Minister Plasterk visit the island.
After devastating Saint Martin, Irma moves further north from Cuba towards Florida in the southern United States. By then the hurricane has already claimed 43 lives, and it also causes havoc in the US. Some 38 people die in Florida and surroundings as a result of the hurricane. At least a quarter of the houses on the Florida Keys archipelago are ruined. Ten million Americans are left without power. Irma eventually subsides on 12 September. By then, 81 people have died and 4 million people have been affected to a greater or lesser extent by the hurricane.