7 August 2019
Rewatch. Five years on: How are women in the Yazidi community rebuilding after IS?
On 3 August, it's been five years since the Yazidi community of Iraq was attacked by IS. During HagueTalks we commemorated the attack. Rewatch the event here.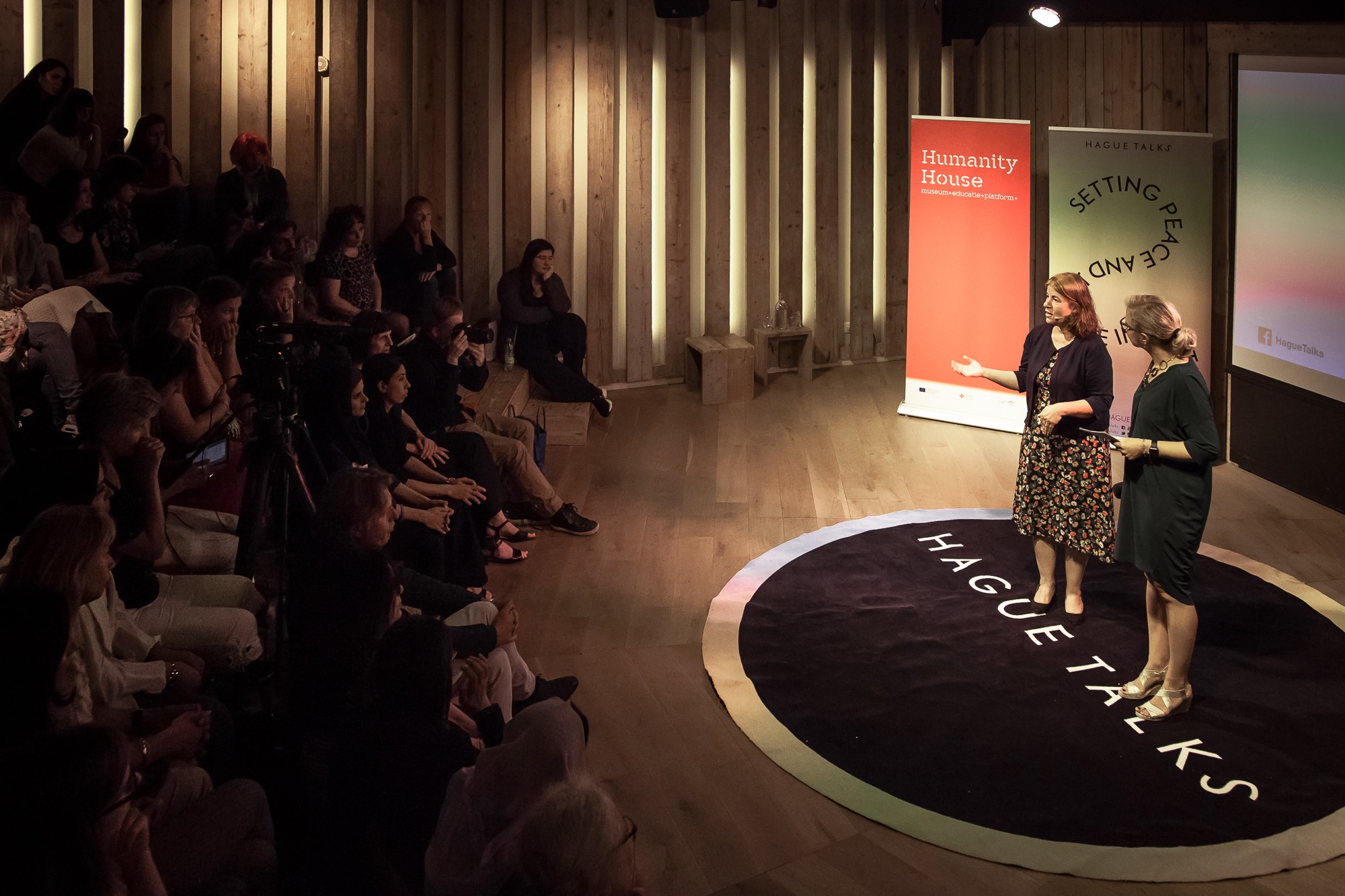 It's been five years since IS fighters attacked the Yazidi community in Iraq leaving many men murdered, and thousands of women and children kidnapped, sold and abused. The IS terror in Iraq has still left deep scars on the community. Many of the women who escaped from the IS fighters, or were liberated, still live in tented camps in northern Iraq. These camps were designed to be only temporary, but are still occupied. There is a shortage of everything, and temperatures range from 50 degrees in the summer to well below zero in the winter.
During these HagueTalks we commemorated the attack on the Yazidi community by considering the current plight of Yazidi women in Iraq. Three very brave women, Layla, Kazheen and Behar, shared their personal stories.
Layla Tallou
Layla Tallou is a member of the Yazidi community in northern Iraq. IS held her prisoner for almost three years. "I thought if I stay and mourn all day nothing will change. If I talk the international community will hear me."
Behar Ali
Behar is co-founder of EMMA, an organization that offers psychosocial support to victims of Islamic extremists. "Women whose entire families have been killed by IS seek help from EMMA. There is so much suffering; many of them have endured the unimaginable."
Kazheen Jalal
Kazheen Jalal was born in exile and now uses her past to create a better future for the Yezidi women. "I dream of empowering women to build a society with their voices."